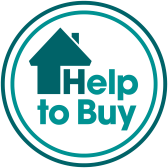 To speak to one of us, call us on
Or click below to contact us.
With just a 5% deposit needed with a 75% mortgage, see how the Government-backed Help to Buy – Equity loan scheme could help you open the door to home ownership.
What is 'Help to Buy'?
An explanation of the Government's 'Help to Buy' scheme, helping you get onto the housing ladder.
The Help to Buy – Equity Loan is a Government-backed scheme exclusive to new build homes. It was set up by the Government in 2013 and has already helped thousands to make their move onto or up the property ladder.
The idea behind the scheme is that, with the Government providing a portion of the required equity in the form of the equity loan, homebuyers need to borrow less from traditional lenders, and require a smaller deposit.
A simple scheme that will enable you to buy a new home with a 5% deposit. It's only available on new-build properties from a registered Help to Buy builder. The property must have a purchase price of up to £407,400 in East of England. It must be the only home you own, it cannot be sub-let.
You will need a 75% mortgage and the Government will lend you 20% of the purchase price, this Government loan is interest free for the first 5 years.
With the Help to Buy – Equity Loan – moving into a new-build home could be easier than you think.
How does it work?
The Help to Buy scheme could help you realise the dream of owning your own home. When you put down as little as a 5% deposit on a newly built home, you can get a Government equity loan – for up to 20% of the purchase price.
What's more, you won't be charged interest or fees on the Government equity loan for the first five years of owning your home, and you can choose to repay the equity loan at any time without penalty, or on the sale of your home.
The scheme is available for first-time buyers only on new build homes, and depending on where you want to move to, there are regional price caps that apply. The example given below is for the East of England.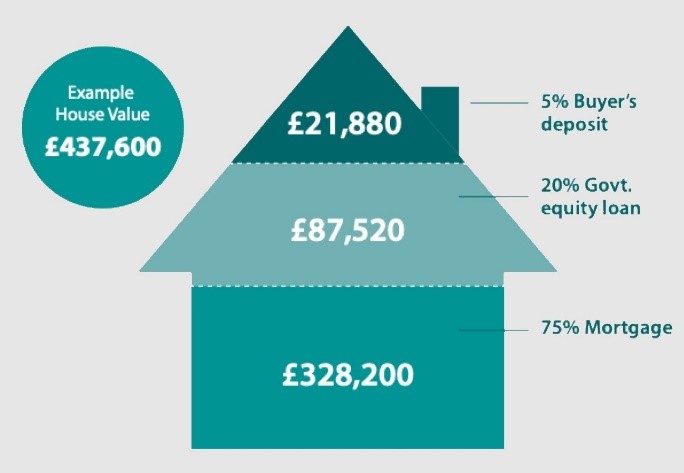 Cassidy & Tate has a number of New Build homes to sell under the Government's Help to Buy scheme. To find out if you qualify, come in and speak to one of our agents or call us on 01727 832383.